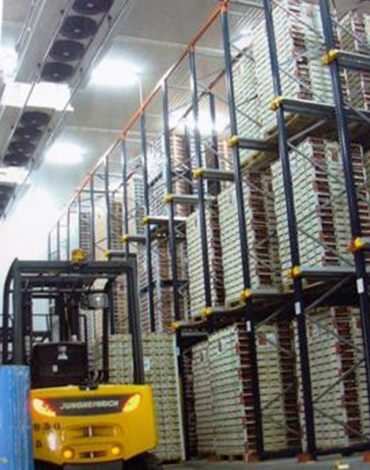 Logistics
Transitainer has the possibility of coldstorage and dry storage, cross docking and operations indoors in Barcelona, ​​Valencia, Algeciras and Madrid.
Managing a stock is much more than store. Each client needs its own logistics. Transitainer studies each particular case and we bring the right solution, generating value added storage. To do this, are available multiclient or dedicated facilities: large warehouses equipped with shelves at different heights, spaces for picking, diaphanous and customer specific areas adapted to the characteristics of their products.
Services: reception and unloading, palletizing and packaging of product, warehousing, inventory management, order picking, labeling, handling / processing product, goods consolidation, sale and delivery of all types of packaging materials, loading and unloading truck traffic and cargo management, and capillary distribution platforms, supplies to factories, shipment tracking, reverse logistics, cross-docking, advanced information systems.
The centers are equipped with:
Pallet racking.
Designated areas for customers.
Fixed loading and unloading and tilting.
Access ramps.
Electric forklifts.
Stacker.
Handtruck, electric and manual.
Shrink articles.
Strapping of packages.
Electronic scales.
Measurement systems for temperature and humidity.
Advanced control pest trend analysis.
All kinds of consumables.
Special materials.
Health food log.